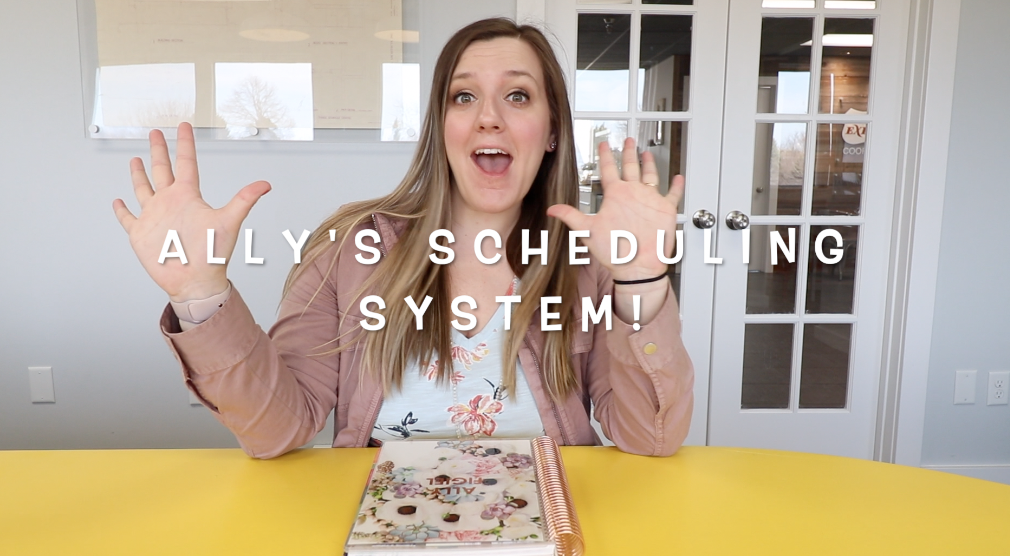 If anyone has spent any amount of time with me, they know that I am slightly obsessed with my paper planner. Some people may make fun of it, but to me it helps me feel like I (sort of but not really) have my crazy life together. Everything may seem like chaos around me, but if I have my life planned out in my planner I feel like I have some sort of control…and I am super guilty of LOVING control. Anyone else!? 🙂
I was first using my calendar on my phone, but I didn't have good system and I was missing important things or over-scheduling myself until I was exhausted and burnt-out. I learned that I am a very visual person, so I need to see my whole week laid-out in front of me to help me be more realistic about my scheduling. Instead of my planner being a tool to ACCOMPLISH ALL THE THINGS, it helps keep me on track while still showing myself grace if I need to take time to rest (more on all that in future blog posts!). One of my fellow dance team coaches showed me her Erin Condren LifePlanner – cute and functional!? I had to get one. It's like when I buy a cute water bottle because I'll be more likely to actually use it. Or cute workout clothes that will "inspire" me to work out (or I may just wear them to go shopping…pff!). A cute planner is a necessity for me – as is a clear and concise way to keep track of my crazy schedule. Maybe this will help you too!
First off, I'm a Realtor in Madison, WI with my husband, so our schedule can change often and be quite unpredictable. We also have many other tasks that need to be accomplished every day, like follow-ups and marketing. My planner helps me work on time management, while also helping me safeguard that ever-so-precious-but-often-overlooked self care time (although I'm still working on this!). See below for an outline of some tips, and watch the full video to see how I organize my week and use my planner as my best friend. 🙂
TIP #1 – BLOCK SCHEDULE: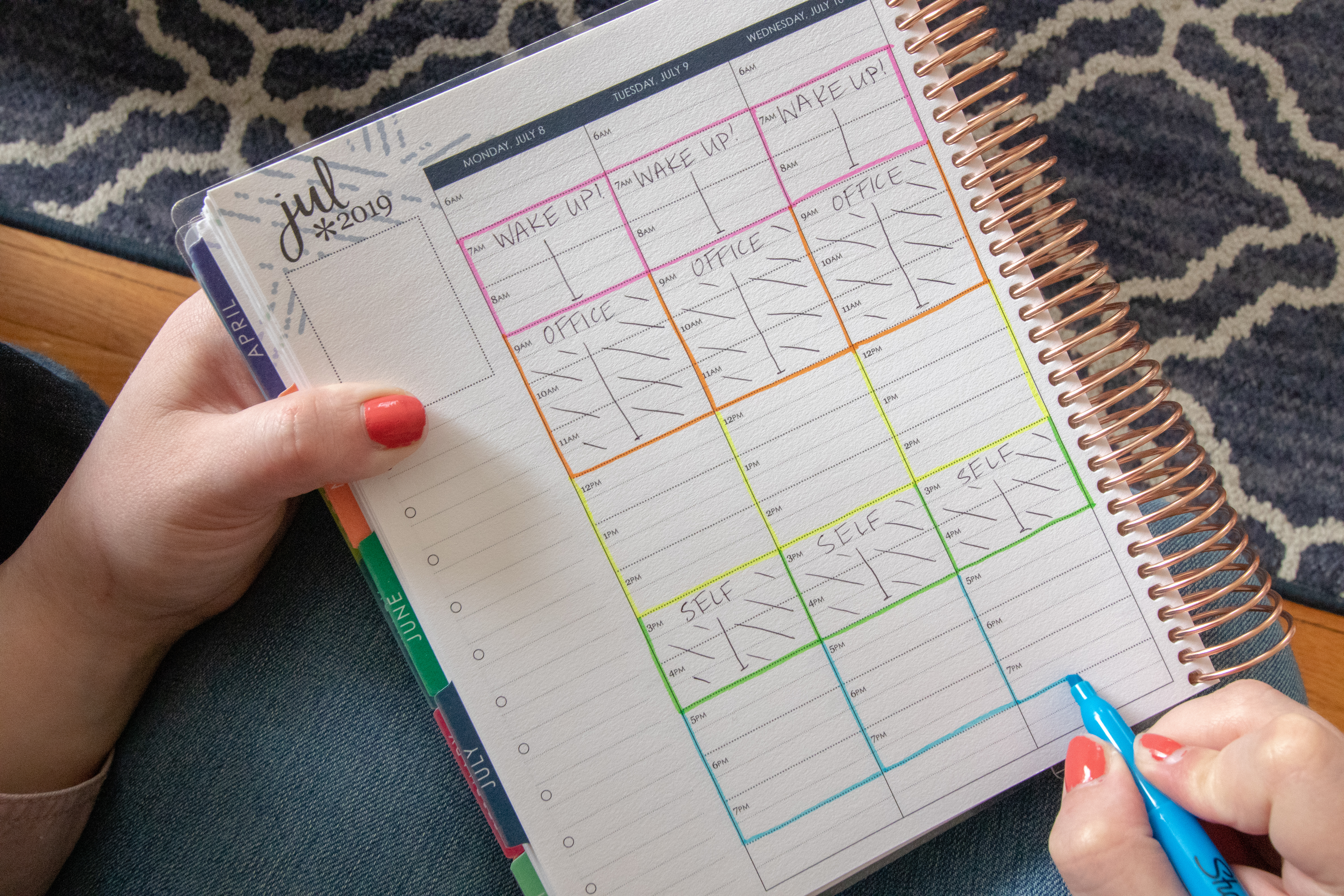 Inspired by funcheaporfree.com (LOVE her blog and videos, so hop on over to check it out), I use a block schedule each week. This is a GENIUS idea and I definitely cannot take the credit for it! I used to time-block my day hour-by-hour to be the most productive person on the planet, but I found myself failing miserably or writing in what I did after-the-fact so I could trick myself that I was productive and focusing on what was most important (LOL). I've found that using a block system (similar to blocks in school scheduling) helps me maintain some control of my day so I can make sure I have time to get the important things done and honor my commitments. I also color-code my blocks which is just that much more exciting for me (it's the little things…) Check the video for how I organize my blocks. You can manipulate this however you want for your own schedule.
TIP #2 – MAKE APPOINTMENTS STAND OUT: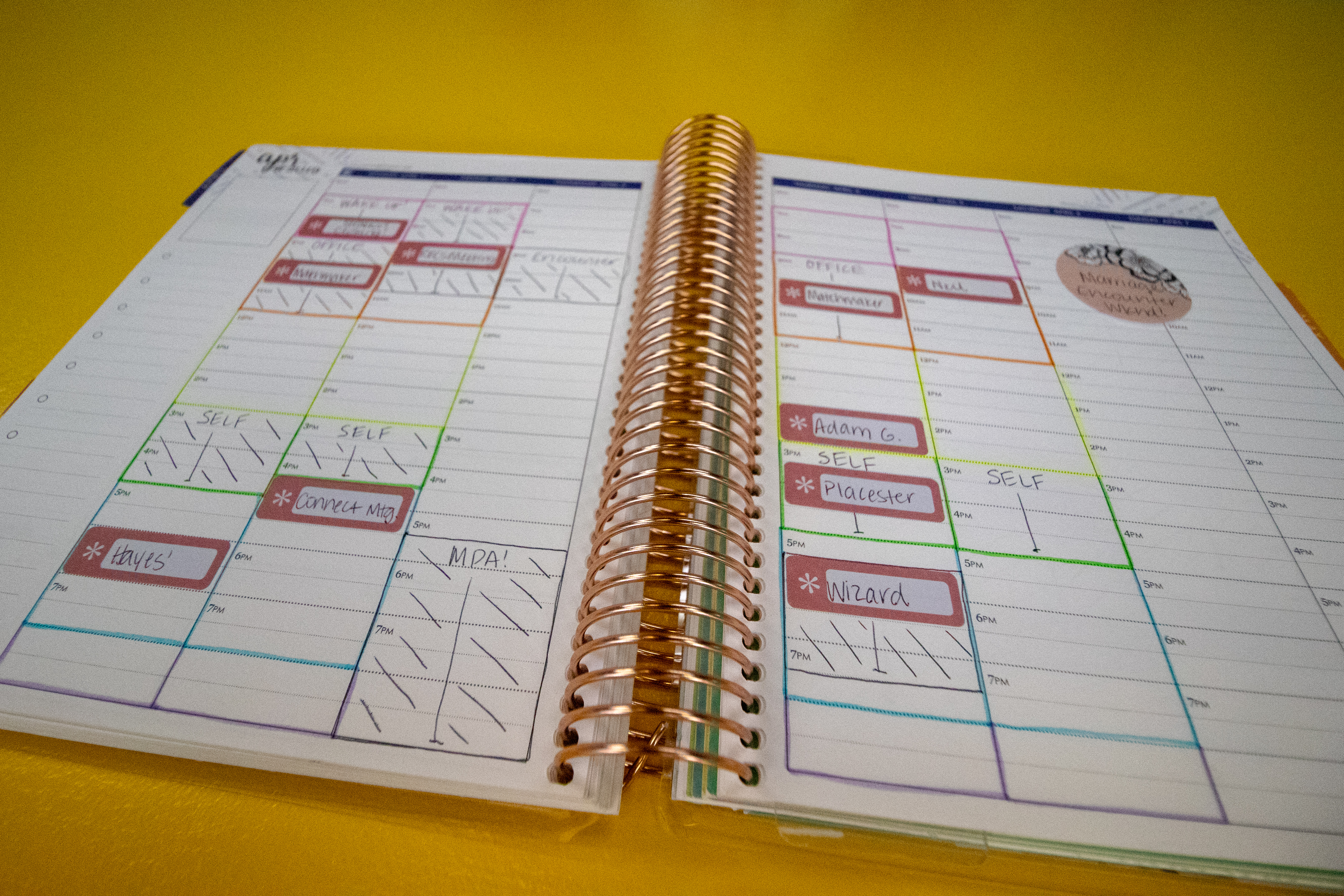 To distinguish my appointments from my blocks so they stand out when I peek at my schedule, I use a colored event flag sticker and write down the person's name or the event. Again, I try to schedule these appointments in their designated time blocks. I AM NOT PERFECT and some weeks this gets totally messed up, but that's okay! I treat my blocks as an "ideal outline," knowing that sometimes it's just not going to work out. It helps me evaluate if the appointment is important enough for me to sacrifice my blocks. If it's not, I try to say no or see if there is another time to meet.
TIP #3 – HAVE A SEPARATE TO-DO LIST:
I'm still playing with how I want to keep track of my tasks. I am probably the most picky person when it comes to to-do list apps, but right now I'm using PlannerPro….because it looks like a planner (Remember – if it's cute, maybe I'll actually use it, ha!). I keep my to-do list separate from my schedule, and rely on my time blocks to tell me when I will get them done.
TIP #4 – ADD IN YOUR MUST-HAVES:
Each day, I MUST have self-care time in my calendar (right now it's from 3-5pm every weekday). Sometimes I take care of tasks around the house, and some days I lounge around and don't do anything. And let's be honest, some days I schedule appointments during that time or have other commitments – it's okay! Again, it helps me weigh the benefits of scheduling during my self-care time or if I should reschedule.
I also must have time with my spouse on the calendar. We do a date time at least one day each week (more on what our dates look like in a blog post coming soon – we call it a "10+10," so stay tuned). I schedule this as an appointment with a sticker so I'm sure not to miss it or schedule something over it.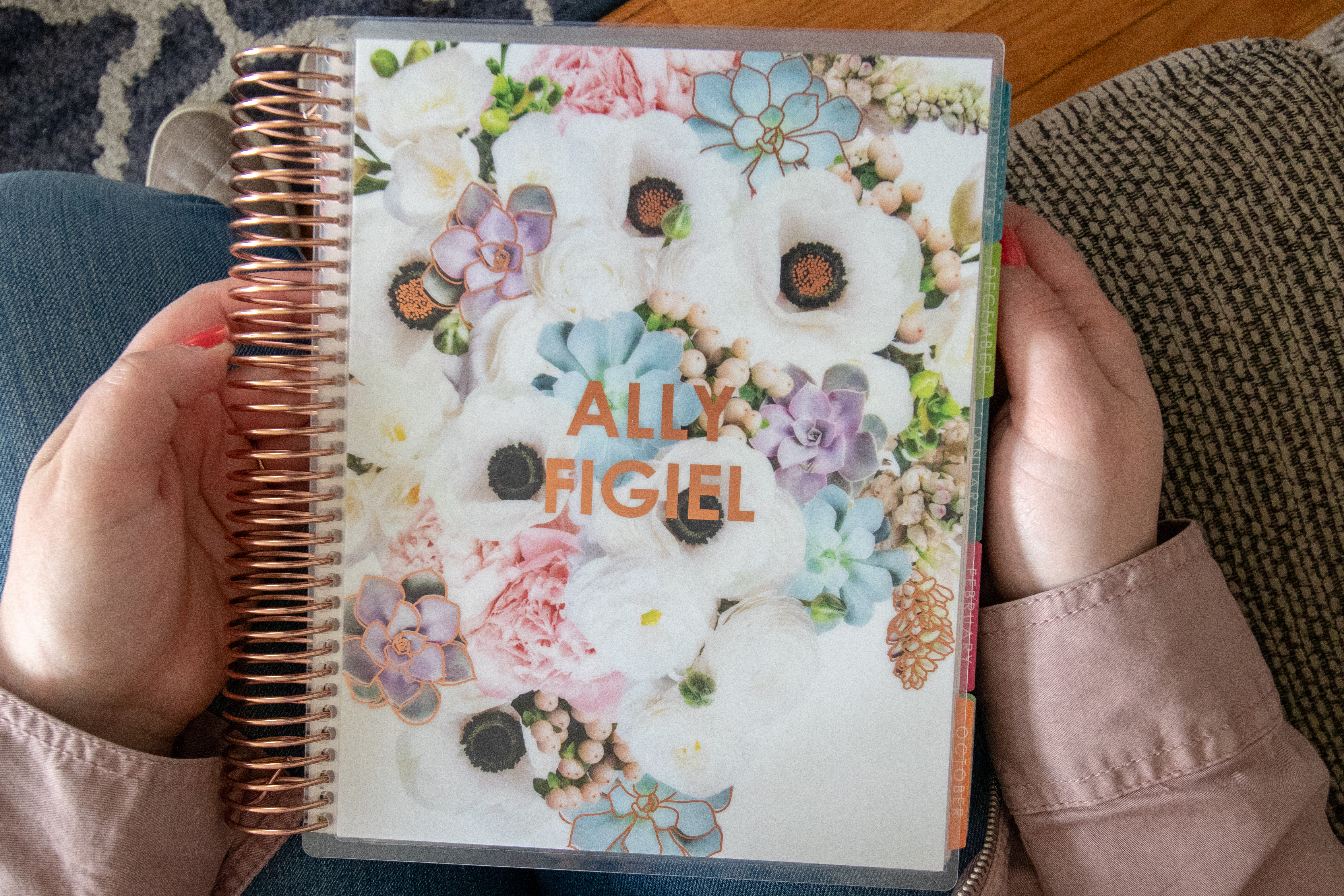 There's your sneak peek for now. Watch the video to see more details, and follow me on Facebook or Instagram to see many more lifestyle updates. I always love hearing other peoples' tips and tricks for leading a productive life while maintaining the main focus of ENJOYING a balanced life. What planner system do you use to keep you on track?