It is tough for me to sit down and relax. Every time I have down time, my brain is busy with a million things I want to do – clean the house, organize the fridge, e-mail so-and-so, choreograph a dance. Sometimes it feels my racing mind never stops. I'm sure these thoughts are spurred on by anxiety (check out my last blog post about the subject), so it's been difficult to control those thoughts of always wanting to do MORE MORE MORE. When I got pregnant, I was forced into a period of rest because I was pretty sick for the first trimester (not sure why they call it "morning" sickness when it was pretty relentless all day long). It was very tough for me to let things go, be comfortable being extremely unproductive, and spending the majority of the day flopped on the couch or sleeping in bed. It was a mindset switch for sure, and I questioned who I was if I didn't have any goals or didn't get anything done. Am I still worthy?
Yikes…a tough thing to face. It is hard to decipher who I am without my work, without my productivity, without my goals, without making an impact. It is hard for me to believe that people would still love me if I didn't do anything grand with my life…
I follow a lot of other entrepreneurs on social media and I am bombarded with "Monday Motivation" posts and "the grind never stops" or "never give up" quotes. I've been known to read a lot of "personal development" books in my day as they do give me a feel-good fix and a heavy dose of motivation for the day. It feels good to get crap done and feel like you have control. It feels good to be super productive and work hard at something without giving up. Is it just me, or do these motivational quotes eventually wear off and I feel even more miserable when they don't inspire me anymore? It's almost like starting a diet when you trick yourself into thinking it's going to be great, and then you're DYING for a loaf of bread a couple days later (not speaking from experience or anything….ha!). It's just not sustainable, I don't think it's REAL, and I don't think it's HEALTHY for us.
In our society today we are measured by our production and performance. I've been thinking about this a lot as I get ready to raise my daughter. In the last week I've complimented a couple different people, saying they were awesome in response to them doing something for me. Yes, of course we want to acknowledge people for the work they've done, but it's a fine line of rewarding people just for doing good things or being productive. When I've been teaching in dance class, I try to talk openly and candidly about our failures – mine when my choreography stinks (happens a lot), theirs when they totally mess something up or execute technique poorly. I try to create a space where it's okay to fail, and even celebrate our failures. I'm not sure if this message is translating well either, so I'm a work in progress, haha! Bottom line – trying to find freedom and truth in this performance-based culture can be difficult, and maybe it needs to start with combating this mindset within ourselves first. Accepting that it's okay to be unproductive at times can help shape our views about taking time to rest.
I've been listening a lot to my favorite podcast, The Real Life Podcast with Jefferson and Alyssa Bethke (highly recommend). In one of their episodes, they talk about daily rhythms. A key element in their daily rhythm is including REST – and they aren't just talking about sleeping. Instead of getting so stressed and realizing you might need a break but you're too busy in the thick of it all to actually rest, the Bethkes focus on honoring their rhythms and rest time to get ahead of burnout. I think especially in a business where we are almost always on call and we have long days (but don't we all), we've got to get ahead of our burnout and schedule some time for ourselves. ALSO – we need to clarify what that time will look like. Will it include scrolling on Instagram? Cleaning the house? Watching mindless TV? Those things do feel good, but I don't think they count as real, life-giving REST (wahh….those are the things I always turn to too!). Once we figure that out, it's time to come up with a plan and STICK TO IT, because WE DESERVE IT. This is admittedly incredibly difficult for Zach and I since we work together. It is so easy for all of our conversation to be consumed with work or work ideas, so we've got to intentionally step away and force ourselves to be lame and boring with no aspirations except enjoy a simple life together (ain't NOTHING wrong with that!). Here are some tips we're working on to enjoy some rest:
Schedule some get-aways. Don't you hate when it's all of a sudden August and you haven't done anything to enjoy the summer!? Used to happen to us all the time. What we did last year is scheduled at least one little getaway every month from May-September. Schedule them way in advance so you don't have any excuses to let the summer go by without you realizing! It doesn't have to be big or expensive at all, and you don't even have to stay overnight anywhere. Even small trips to a state park or to a shopping center to window shop can be helpful to pluck you out of your everyday environment and enjoy time to yourself or your family. And if you want to schedule a more serious vacation, contact my friend Katie with Heart of the Carribbean to plan it for you, save you money, and take all the stress out of it! 🙂
Check out my blog post about my Block Scheduling system, and schedule a small window of time every day where you DO NOTHING PRODUCTIVE or focus on taking gentle care of yourself.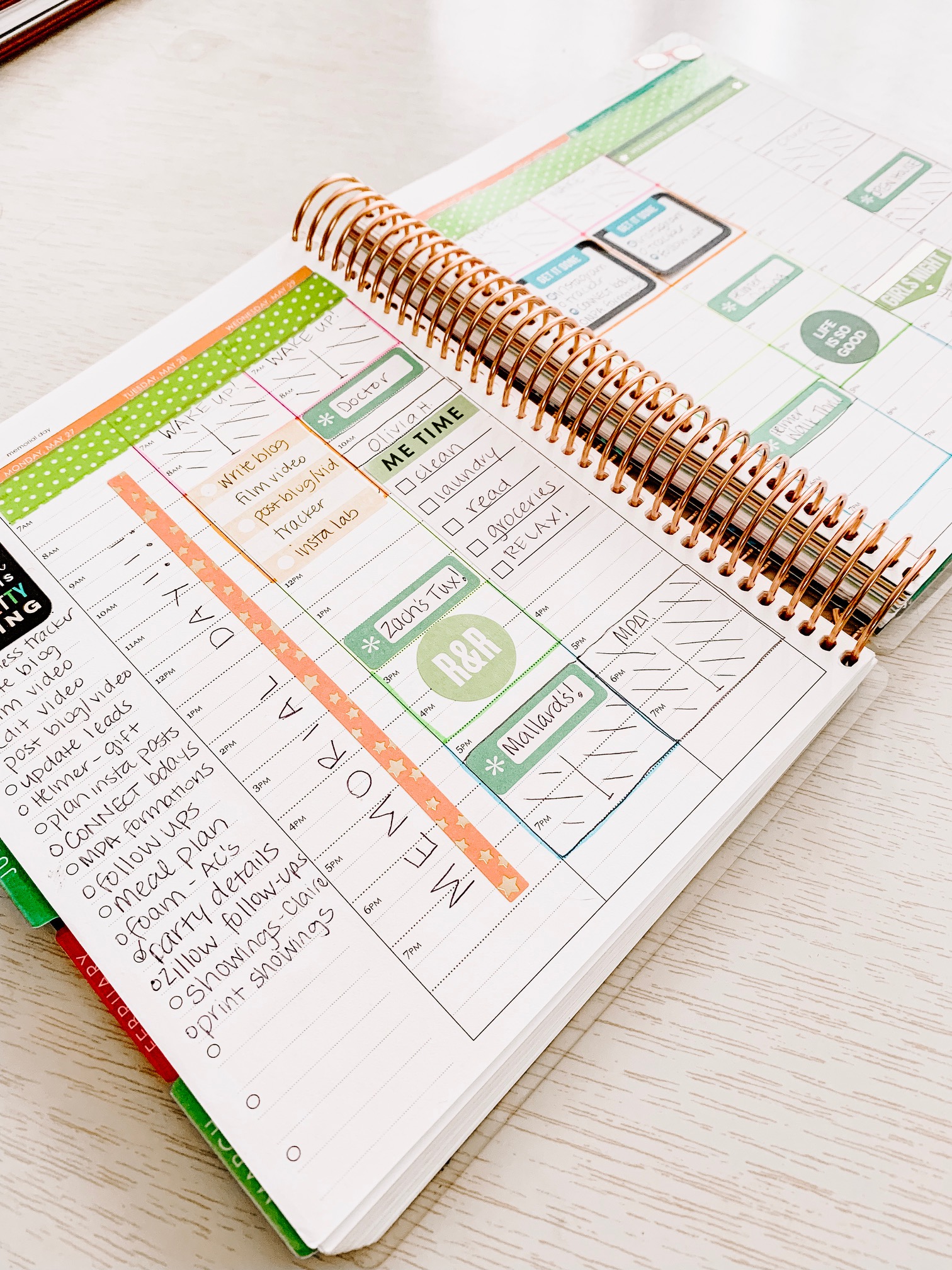 Make a list of things you enjoy doing during rest time and evaluate if they are really restful and life-giving to you (coloring, reading a book that's not about life hacks or productivity or business, going for a walk, having a picnic, meditating). Keeping the list handy has helped me come up with some options instead of falling into old patterns of doing productive things or carrying over my anxiety into my down time.
Turn your phone off. Ugh, I'm sure you've heard this, and hopefully this is another reminder to you. And maybe you're like me and you just don't want to listen to this advice, haha! It is way too easy for me to spend countless hours (yes, embarrassing) aimlessly scrolling on social media. And most of the time I end up getting annoyed at people, LOL. Not a good use of my time. Zach and I are loving not bringing our phones into the bedroom at night like we used to. It gives us time to joke around together about his future career as an actor in Hamilton, or make shadow puppets with our cat Pickle (we live an exciting life). We've also been sleeping so much better, so that's a huge bonus!

Know the importance of your boundaries. In one of my Instagram scrolling sessions (oops), I came across a quote that one of my friends had shared. It said "Each time we fail to set a boundary, it's like looking in the mirror and saying, 'Your needs are less valid than theirs.'" Argh! How many times do I neglect my own needs in order to please others!? This is a whole new blog post in itself, but know the importance of your boundaries and don't be afraid to stick to them!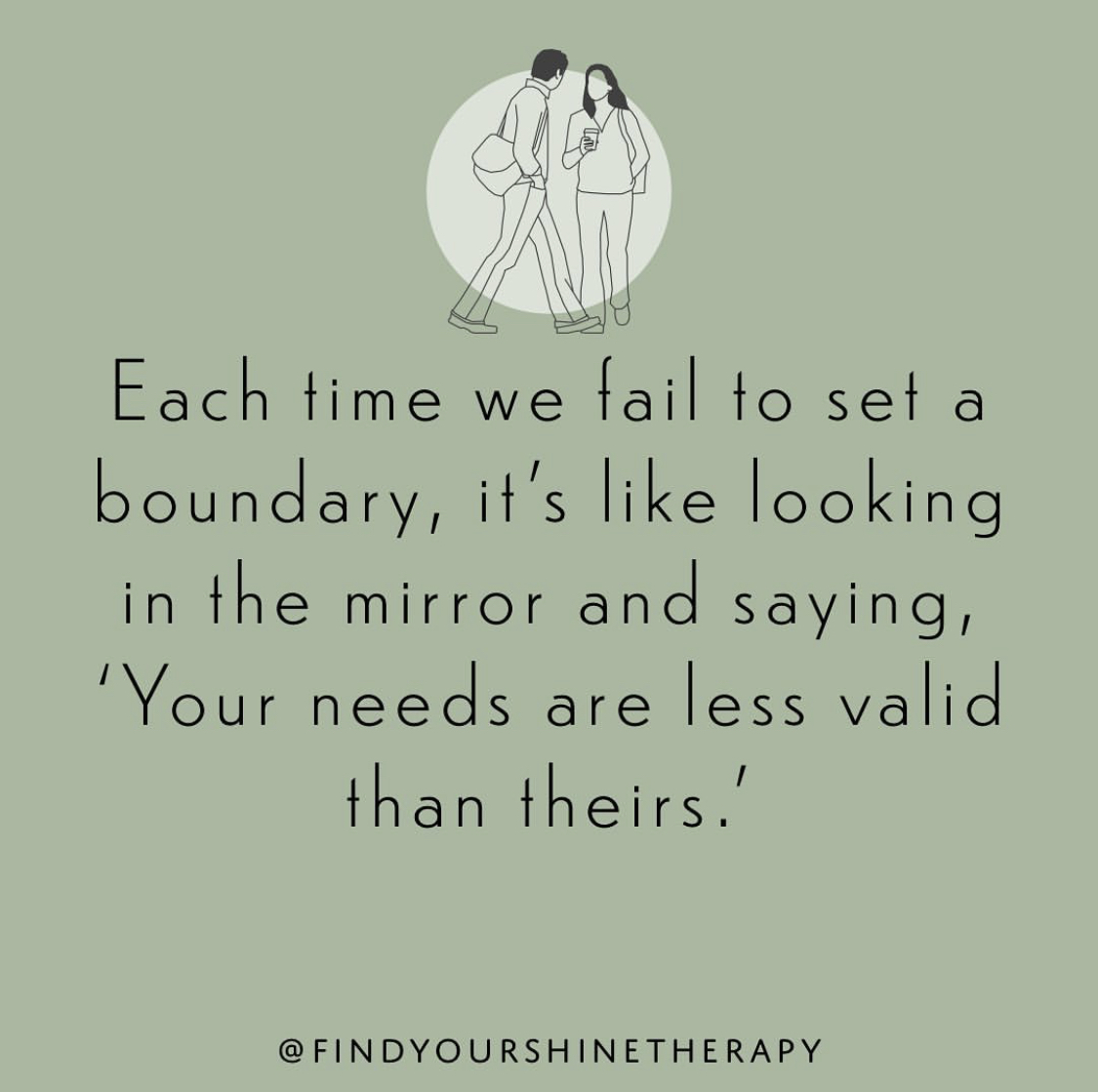 I hope you can find some encouragement today to get some REST for your soul, and not to feel guilty about it. We are worthy of rest and enjoyment.