If there is one lesson I feel God is teaching me this year, it's that I need to be okay giving up control. It is a very tough lesson for me as I LOVE controlling things. If I can control something with a spreadsheet and organization, I will be occupied for hours and absolutely in love. This is sometimes great for staying organized in my real estate business with my husband, but sometimes there are just areas of life that cannot be planned or controlled.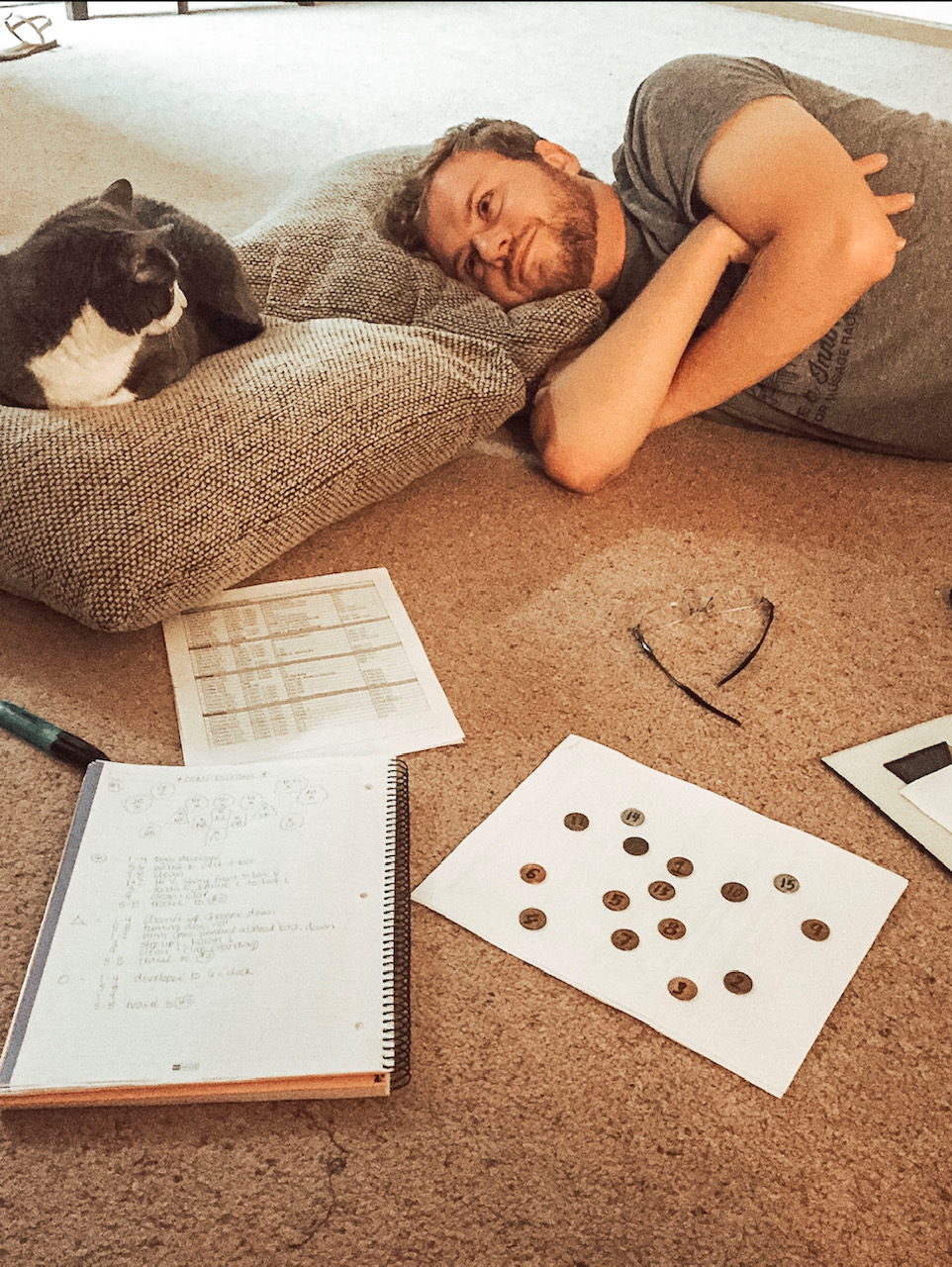 My first glimpse of this was when I started dating my now husband Zach. I was perfectly content with my single life and felt like I had my ducks in a row. I knew where I wanted to be in my professional career and had a plan in place to follow, I planned and ate healthy meals according to my dietary needs, and I enjoyed living alone in my 1-bedroom apartment with my cat Pickle. Perfect! BUT after I had known Zach a few months, we started dating with much apprehension on my part. I gave him strict guidelines, saying we weren't "dating," just "hanging out." Then I let him say we were "dating" but not "in a relationship." Then finally I decided I didn't want him to kiss anyone on New Year's Eve, so I told him we were "exclusive." After about a month of this back-and-forth, I decided I could officially be his girlfriend. Then started the nightly trips to Culver's for ice cream (bye bye healthy eating), and him coming over to my apartment with Pickle daily. I resisted giving up the control I had over my single life for quite a while, but he was patient yet persistent (and I'm very thankful he was!).
We made it about 6 months of being married before we found out we were pregnant. As much as I resisted dating and marriage, I absolutely resisted being a mom. I still feel like a 12-year-old and I had other plans that didn't include changing diapers. But here we were, a baby growing in my belly, and forced to give up the control I thought I had on my life. This was absolutely in God's hands now. With much fear and anxiety, we embarked on the pregnancy journey together and my has it been quite the journey! No more control over my body, my weight, my eating, or my future goals I thought I wanted. Now we have embraced the idea of parenthood and while we still have fear of the unknown, we are so excited to welcome Baby Girl into our crazy lives….I hope she's ready for us! 🙂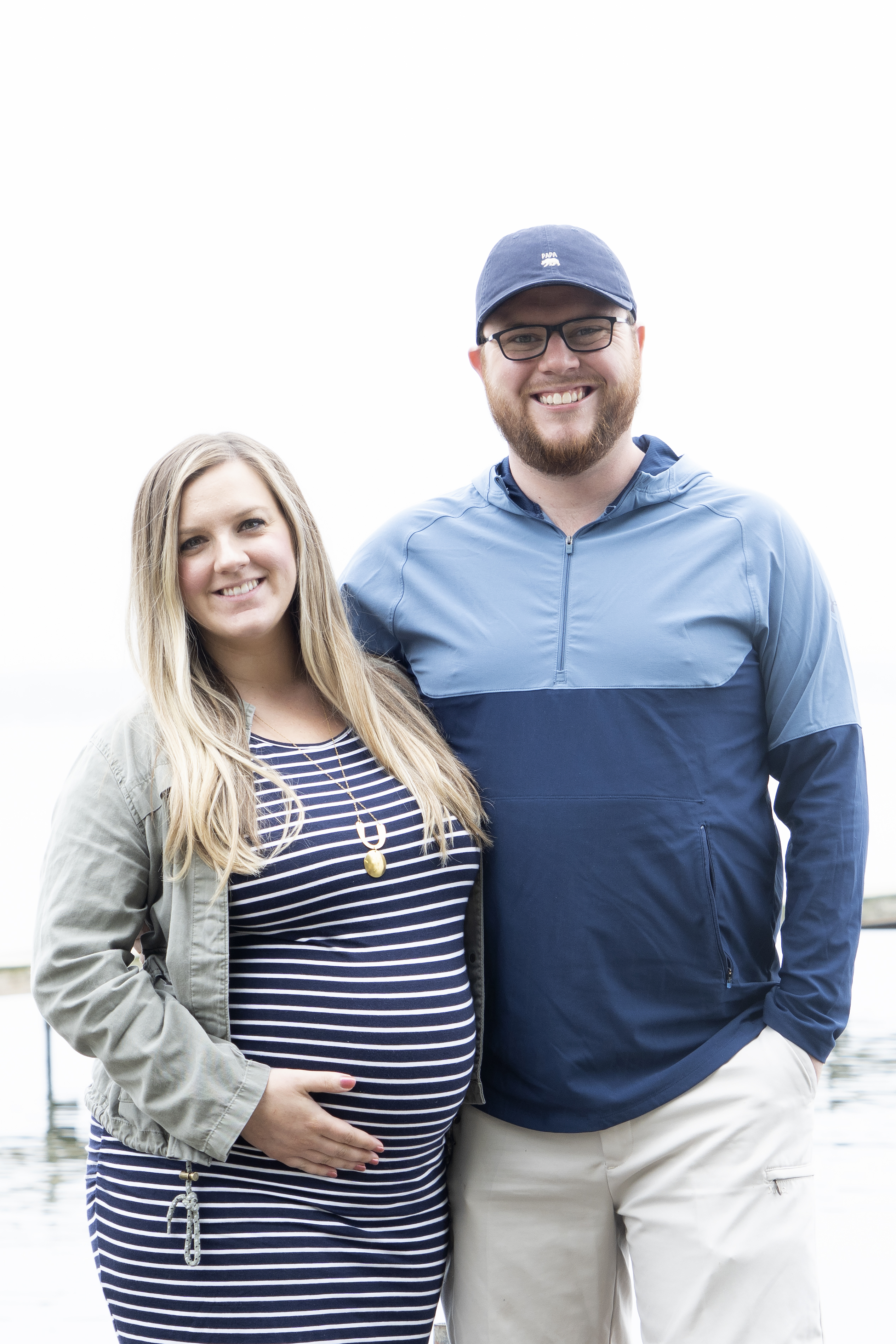 Sometimes (okay, OFTEN), what we plan for ourselves is not how things work out. No matter how detail-oriented we'd like to be, life does not work like that. Instead of being fearful, I'm working on trust. I'm working on stepping into the uncomfortableness of the unknown and unplanned. And what a true and sweet gift it has been for me to be able to experience things I never would've thought possible for myself – because I didn't plan them! I'm learning that it's okay for me to plan, but I'm working on finding the balance of knowing when to let things go and let things come as they will. If I had tried to control everything, I would've never met Zach and I would never get to experience the amazing gift of pregnancy and, very soon, motherhood.
I'm working on applying these learning experiences to other areas of my life as well – no matter how small. So, this week we are embarking on a very unplanned vacation – for the first time ever! Yesterday my husband and I left for a little "babymoon" to Michigan. We know which hotel we're staying at, but we don't even know how long we'll be staying (maybe we'll just never come back? Ha). I usually have a set plan for vacations and different things I want to do, but I didn't research the area at all and I have no idea what to expect. How freeing it will be to get away, loosen up the tight grip I have a tendency to hold on many areas of my life, and enjoy the gift of the unplanned.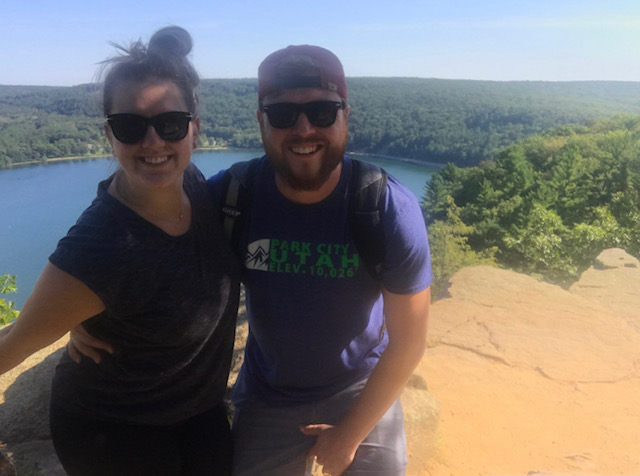 Now, let's hope we can survive the 7-hour car ride back home together. 🙂